Guimarães is a city located in northern Portugal, known for its cultural and historical heritage; carefully preserved from the time when it was the capital of the country in the 12th century. It was recently chosen as one of the most beautiful cities to visit in Europe by the American television network CNN. Guimarães' sustainable development path has also been recognised several times as a reference regarding waste and water management, climate change mitigation and adaptation, nature, and biodiversity.
Their goal is clear: 100% of citizens committed to environmental protection by 2050. The way to achieve it is also clear: by focusing on citizen transformation. The city's innovative, dynamic and participatory governance model is based on the involvement of citizens, the connection to Academia and the public-private partnership. They have also developed and committed to a Guimarães Strategy for Circular Economy (G4CE).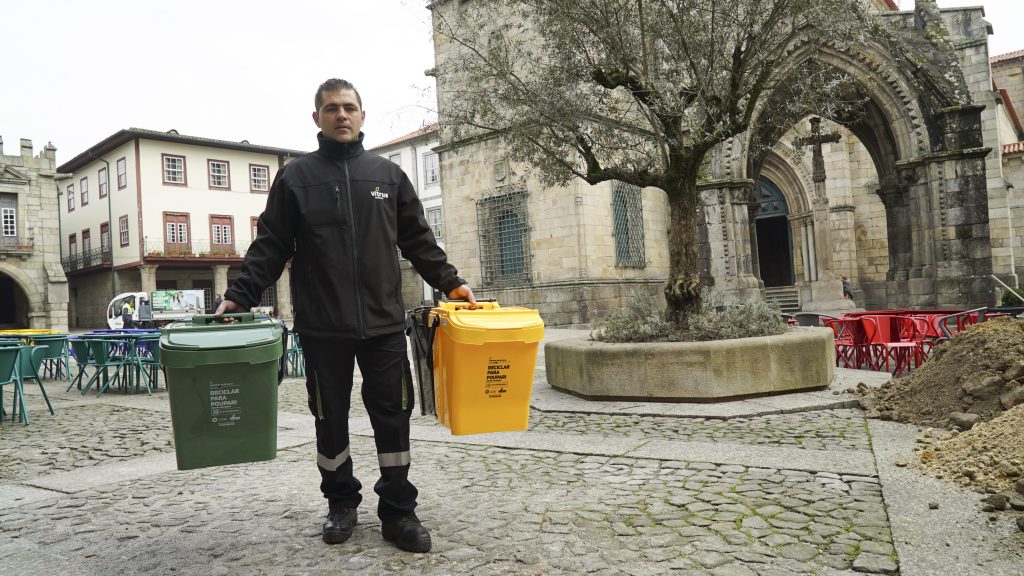 One of the key partners of this strategy is the Landscape Laboratory. It is an institution created by Guimarães City Council, the University of Minho and the University of Trás-os-Montes and Alto Douro. Its mission is to promote knowledge, innovation, research and scientific dissemination in an integrated and participatory approach.
The Guimarães Biowaste Strategy, framed within G4CE, is the project aimed at the mobilisation, innovation, management, integration and transformation through waste valorisation. Several projects have been put into place within this strategy, namely green waste, enhancing and monetising the energy potential of firewood. More than 100 tons of firewood have been distributed to 11 elementary schools in the municipality from the felling and pruning of trees in the public gardens.
Since 2015, the Municipality also implemented a project to increase the collection and recycling of cigarette butts and chewing gums. The Covid-19 pandemic brought a new initiative to collect and recycle face masks from the school community too. Reinforcing its commitment, Guimarães signed the European declaration for reducing single-use plastic. Under this strategy, the Landscape Laboratory is developing several awareness-raising campaigns to promote responsible plastic consumption and evaluate its impact on water lines.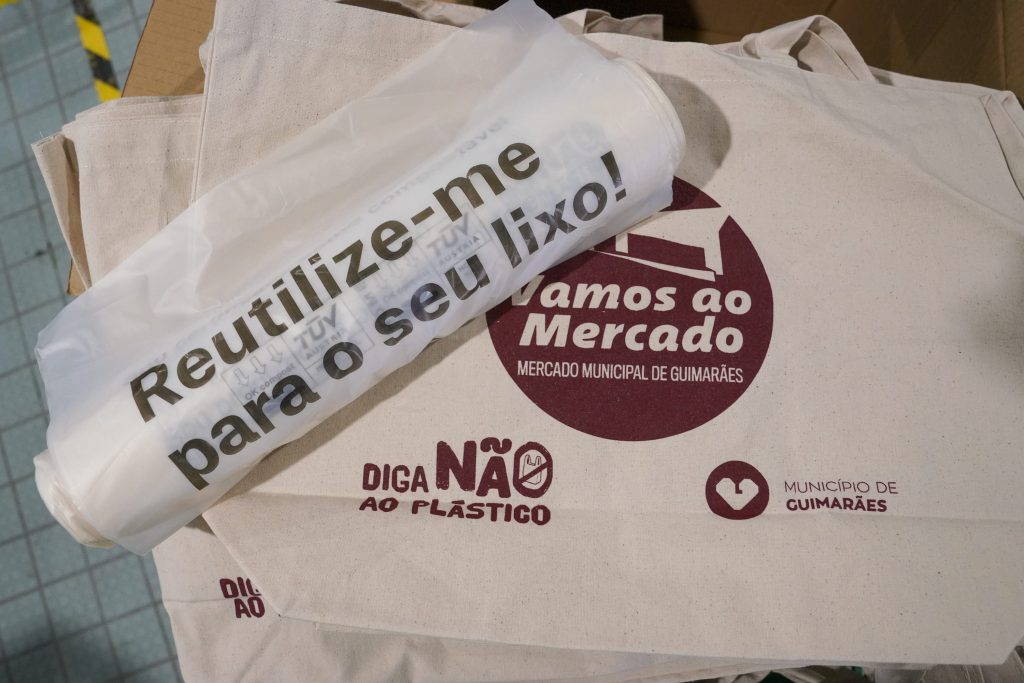 The Historic Centre of Guimarães is not only a World Heritage Site by UNESCO, but also the first one to implement a pay-as-you-throw (PAYT) system in Portugal, that currently encompasses more than 4.000 users. This system presupposes the purchase of pre-paid bags that correspond to waste tariff and includes a continuous monitoring, establishing a close relationship with citizens. Since its implementation in 2016, this PAYT system increased 34% of the selective collection and reduced the amount of waste.
The system has also been adapted to 50.000 inhabitants by a door-to-door collection of organic (food) waste, benefiting those who waste sorting, through a biowaste participatory strategy. It aims to set up a sustainable, local, and cost-efficient management system for bio-waste by building a decentralised composting system in the parishes and home composters for households. The Municipality offers a composter free of charge and a guide for citizens that want to participate. The entire process will be monitored with on-site visits and online follow-up, counting the capture rates and then, the results will be published and communicated.
Individual households and citizens are meant to play a major role in the circular bioeconomy. Participatory strategies like the ones developed in Guimarães are crucial to get them on board and constitute a reference model to be followed by the HOOP Network of cities and regions.