Apply today, deadline 29 April: Application form.
The European Commission opened a call for expressions of interest in the Circular Cities and Regions Initiative (CCRI) which aims to boost the circular economy at local and regional levels across Europe's cities and regions. The initial goal is to connect at least 30 cities and regions to a network of circular economy stakeholders leading and supporting the circular transition.
This initiative will allow participants to benefit from existing research and innovation projects as well as financial and technical support. The CCRI will be a hub to gain visibility and insights into capacity-building, interact with circular economy experts, and get the right information to apply best practices to the specific situation of each participating city or region.
The CCRI is part of the EU Circular Economy Action Plan, developed by the European Commission to contribute to the EU Bioeconomy Strategy and more broadly to the European Green Deal. The CCRI will count on the collaboration of the European Investment Bank (EIB) and the Organisation for Economic Co-operation and Development (OECD) 'Programme on the Circular Economy in Cities and Regions'.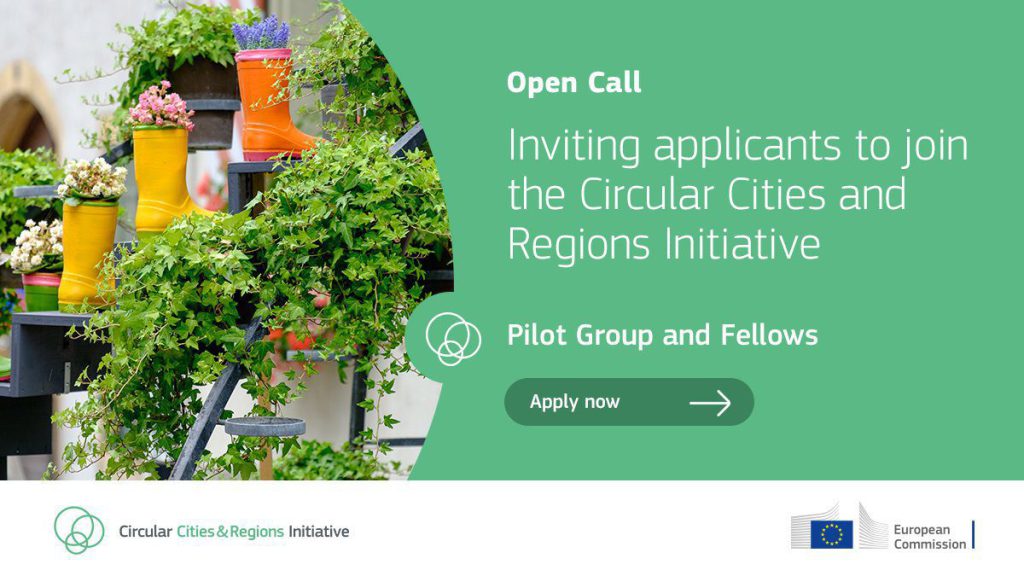 As of March 2022, cities, regions, and territorial clusters can apply to become a CCRI Pilot or Fellow. Pilots will work with the CCRI Coordination and Support Office (CCRI-CSO) to find circular economy solutions to common challenges. They will also receive tailored support in terms of analysis, design, implementation and escalation of their circular solutions, and identifying synergies with relevant stakeholders.
Fellows will benefit from the knowledge and experience gathered by the CCRI network for their circular solutions in earlier stages. These cities and regions will be able to participate in webinars and working groups and share their own practices with the Pilots too, as well as contribute to dissemination and communication activities.
Representatives of competent authorities of an EU territory can apply by filling out the online application form before Friday 29 April. It is available in French, German, Italian, Polish, and Spanish, although applications must be submitted in English. From the HOOP Project and its Network of Cities and Regions, we strongly encourage all local and regional authorities implicated in the circular economy transition to apply and join the CCRI.