9 November 2023 – 09h00 – 20h00 CET

Los Molinos del Río Segura Hydraulic Museum, Murcia (Spain)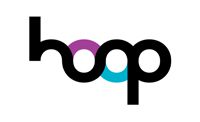 The Lighthouse City of Murcia celebrates its National Replication Workshop, the event in which the progress and lessons learned in the implementation of the urban circular bioeconomy will be presented at national level, as well as a workshop on Public Procurement of Innovation and Pre-Commercial Procurement, by experts from the sector. This workshop is particularly aimed at the procurement staff of your local councils or organisations, who are invited to take advantage of the remote connection that will be enabled only for this session.
The event will take place, in Spanish, on the morning of November 9th in Murcia and is part of the Green and Circular Entrepreneurship Meeting, co-organised by AEMA-RM: an opportunity to interact with companies developing circular solutions.
Travel expenses are covered by the HOOP project (1 person per HOOP Network member), please contact Serena Lisai (sli@acrplus.org) for more details.
La ciudad Faro de Murcia celebra su National Replication Workshop, el evento en el cual se darán a conocer a nivel nacional los avances y las lecciones aprendidas en la implementación de la bioeconomía circular urbana, así como se ofrecerá un taller sobre Compra Pública de Innovación y Pre-Comercial, de la mano de expertos del sector. Este mismo está particularmente dirigido al personal de contratación de vuestros Ayuntamientos o organizaciones, el cual invitamos a aprovechar de la conexión en remoto que se habilitará únicamente para esta sesión.
El evento se celebra, en castellano, la mañana del próximo 09 de noviembre en Murcia y se enmarca dentro del Encuentro de Empredimiento Verde y Circular, co-organizado por AEMA-RM: una oportunidad por interactuar con empresas que desarrollan soluciones circulares.
Los gastos de viaje están cubiertos por el proyecto HOOP (1 persona por miembro de la HOOP Network), por favor contacten con Serena Lisai (sli@acrplus.org) para más detalles.
Agenda
Registro y café de bienvenida
Taller sobre contratación pública de innovación (PPI/PCP) – Sesión híbrida (presencial + remoto)
Debate "Cómo iniciar con éxito un proyecto de bioeconomía circular" Lecciones aprendidas de HOOP.
Pitch entre emprendedores con ideas innovadoras y circulares para dar forma a la economía circular en vuestra ciudad o región
AEMA / Ayuntamiento de Murcia
Por la tarde, quien desee quedarse estará invitado a asistir al resto del programa del EcoDay
Invitación a la clausura del EcoDay – conclusiones y networking con cata de vinos españoles
AEMA / Ayuntamiento de Murcia