HOOP Lighthouse Murcia has launched a Circular Education Lab (LEC, in Spanish), where local companies bring waste and it is reused as material for games, talks, workshops, arts and crafts. Teachers and professors can also go and take material for their art classes and workshops. The aim of the Lab is to raise circular awareness among the inhabitants of Murcia.
The Lab receives waste from a network of private companies. Another network of schools, nurseries and other similar organisations then organises visits to the LAB where participants learn about the importance of turning waste into a resource. This way, the LAB becomes a circular meeting point in the city.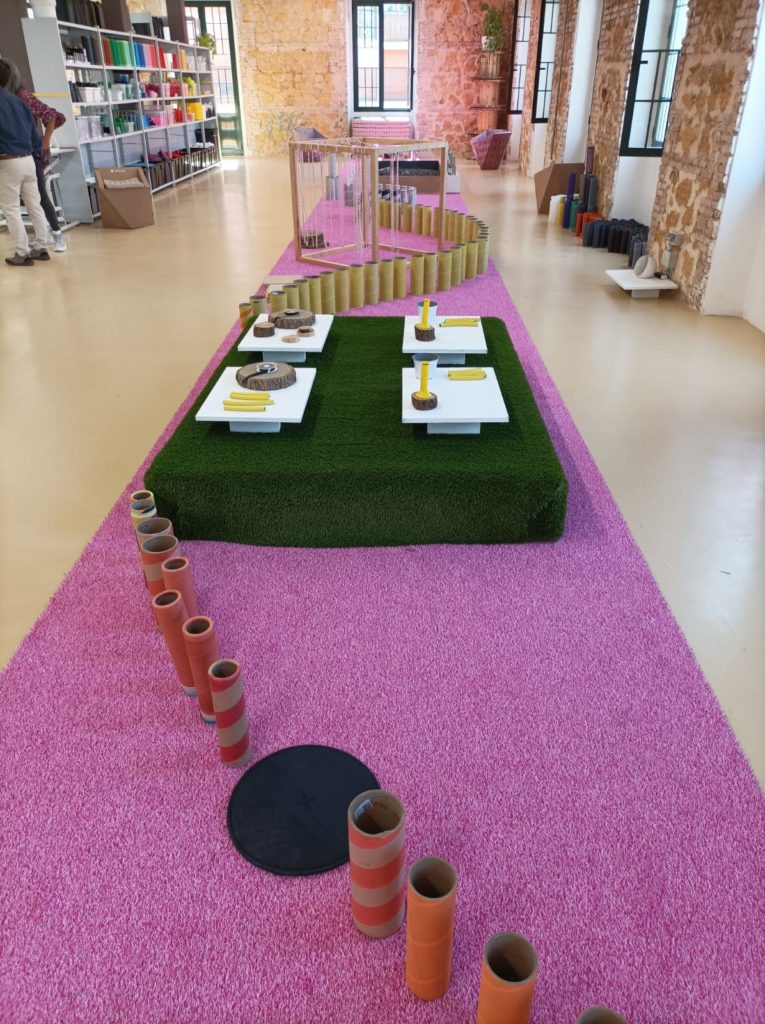 The Circular Education Lab fits the broader circular ambitions of Murcia. The city has a comprehensive Circular Economy Strategy, with the objective of achieving 100% circularity by 2050. Most circular actions in Murcia are targeted at tourism, agriculture and trade, with a special focus on bio-waste.