What does HOOP actually do?
HOOP brings together 8 'lighthouse' cities and regions from around Europe and provides Project Development Assistance (PDA) to give them technical, financial, and legal expertise and guidance to develop concrete investments to valorise Organic Fraction of Municipal Solid Waste (OFMSW) or Urban Wastewater Sludge (UWWS). HOOP provides the opportunity for cities to access investments to realise their urban circular bioeconomy solutions, related to OFMSW and UWWS valorisation, in order to ultimately make bio-based products from recovered resources.
What is Urban Wastewater Sludge (UWWS)?  
UWWS refers to the leftover sludge after the treatment process at the urban wastewater treatment plants. This water comes from our toilets, showers, sinks, washing machines, and dish washers. UWWS is also referred to as 'biosolids'. See the HOOP Dictionary for more terms.
What is Organic Fraction of Municipal Solid Waste (OFMSW)?
OFMSW refers to refers to solid biodegradable waste that is produced at the local level, such as household food waste (leftovers, veggie peels, carrot heads…). OFMSW is produced in our homes, but also in restaurants, food-markets, cafés, and public gardens. In the HOOP project, we deal only with the organic fraction that has been selectively sourced or separated. Composting is not included in our sourcing of waste or our definition of OFMSW. Visit the HOOP Dictionary for other terms.
What is the goal of HOOP project?
HOOP aims to build a real circular economy in European cities, providing them with the parameters to recuperate valuable resources from OFMSW and UWWS to produce safe and sustainable bio-based products, such as bio-fertilisers for agriculture, and bio-plastics for packaging and bottling. In this sense, HOOP contributes holistically to advancing the urban bioeconomy in Europe and overall to accelerating the circular economy more globally. We invite other cities and regions to follow suit!
How realistic is replication across Europe?
There is massive potential for replication in cities and regions around the world! The urban bioeconomy – as a pillar of the circular economy – is the name of the game for healthier societies and cleaner environments. In Europe, biowaste alone is the largest, single component, comprising 34% of total municipal waste. Recovering resources from biowaste is key for reaching the EU target to recycle 65% of municipal waste by 2035. With the revised Waste Framework Directive (WFD), all EU Member States will collect biowaste separately or ensure recycling at source from the end of 2023 onwards. Learn more with the HOOP Resources (coming soon).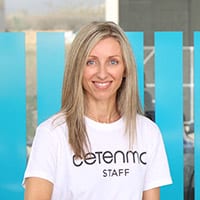 Gemma Castejón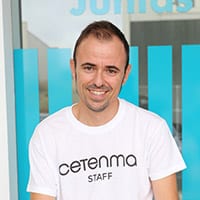 Martín Soriano