4th October 2022
Porto, Portugal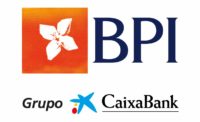 The Circular Economy Action Plans and Circular Bioeconomy Strategy, at European and national levels, are committed to accomplish with climate and energy targets by 2030 and decarbonisation by 2050. Cities and regions need to accelerate the transition to a circular economy, to reach these goals. Increasing the valorisation of urban biowaste (food waste, green waste, etc.) and wastewater sludge into innovative bioproducts can substantially contribute. This requires however, boosting investments in innovations for separate collection, dedicated treatment with new biotechnologies and processes and scaling applications. Creating the interest from private capital and – in many cases – developing new financing models, in line with the particularities and profile of the bioeconomy, are therefore increasingly important.
The Circular Investors Day is a yearly interactive face-to-face event emanating from the EU-funded HOOP project (https://hoopproject.eu/). This event aims to involve public and private investors, project developers, start-ups, public organizations, regions and municipalities in the discussion of financing solutions and risk reduction mechanisms to bridge the financial gap in circular bioeconomy projects. For a financing sector supportive of the circular bioeconomy, it is required that financiers and investors engage with corporate management, regulators at the city level, entrepreneurs and other relevant stakeholders.
With the aim to provide a framework to exchange lessons learned and best practices in financing biowaste-based initiatives, the HOOP project established the Circular Investors Board (CIB), backed by leading European sustainable finance investors and financiers. The CIB organizes the Circular Investors Days to share know-how and facilitate matchmaking. The first edition is organized in HOOP's Lighthouse Region of Porto.
This event is structured in two sessions: one dedicated to investors, to share their vision on bioeconomy, opportunities, bottlenecks, their needs and expectations regarding investment proposals. Followed by an open discussion on how the finance sector should adapt its methods and evaluation framework to circular bioeconomy specificities. In the second session project developers from cities, regions and companies will present their views, challenges and questions. Followed by an interactive discussion on potential solutions to accelerate investments, sharing best practices and knowledge related to technology, regulations, procurement, public engagement and other relevant success factors.
Why should you join?
The Circular Investors Day bridges finance with projects by facilitating direct interaction between project developers and investors, promoting discussion and sharing of experiences on topics such as innovation in bioeconomy financing, tools addressing risks mitigation and standardisation and bankability of circular economy projects.
In a nutshell, the event is a unique opportunity to get in contact with state-of-the-art technologies and better understand investment requirements!
Agenda
Registration and networking
Welcome from the Organisation, HOOP partners and sponsor
Kees Joosten, Bax & Company
Jorge Rodrigues de Almeida, RdA Climate Solutions
Miguel Ángel Suárez, CETENMA
Miguel Gouveia, Banco BPI
Keynotes:
Circular economy financing: transition to circular cities
Moderator: Miguel Gouveia
Filipe Araújo, Vice President, Porto Municipality
Francisco Gregorio, European Investment Bank
Coffee Break and networking
Investors round table:
Financing the circular bioeconomy: opportunities and bottlenecks of circular economy finance.
Moderator: Jorge Rodrigues de Almeida
Miguel J. Martins, 3xP Global
Reinier van der Vusse, Polestar Capital
Helena Maio, Portugal Ventures
Danique van Veen, LIOF
Project developers round table:
The transition to circular cities: key steps to overcome the challenges and demonstration of successful cases.
Moderator: Kees Joosten
Benedita Chaves, Lipor
Stef Denayer, Tech4Biowaste / BioeconomyVentures
Anton Taboada Santos, Cetaqua
Ana Machado, Ibero Massa Florestal
HOOP workshop: circular financing and business tools
Lessons learned and final remarks
Kees Joosten, Bax & Company
Jorge Rodrigues de Almeida, RdA