The European Week for Waste Reduction (EWWR), the biggest awareness raising campaign on waste reduction, celebrated its 14th edition with over 16 000 actions on waste prevention registered across Europe and beyond between 19 and 27 November. This year's edition focused on the topic of circular and sustainable textiles and brought together stakeholders from public authorities, businesses, associations, educational establishments, and citizens working towards reducing waste.
The textile industry has a high environmental and social impact in every phase: production and distribution, to use and after use, including collection, sorting, recycling, and final waste management, which is most of the time related to incineration and landfills.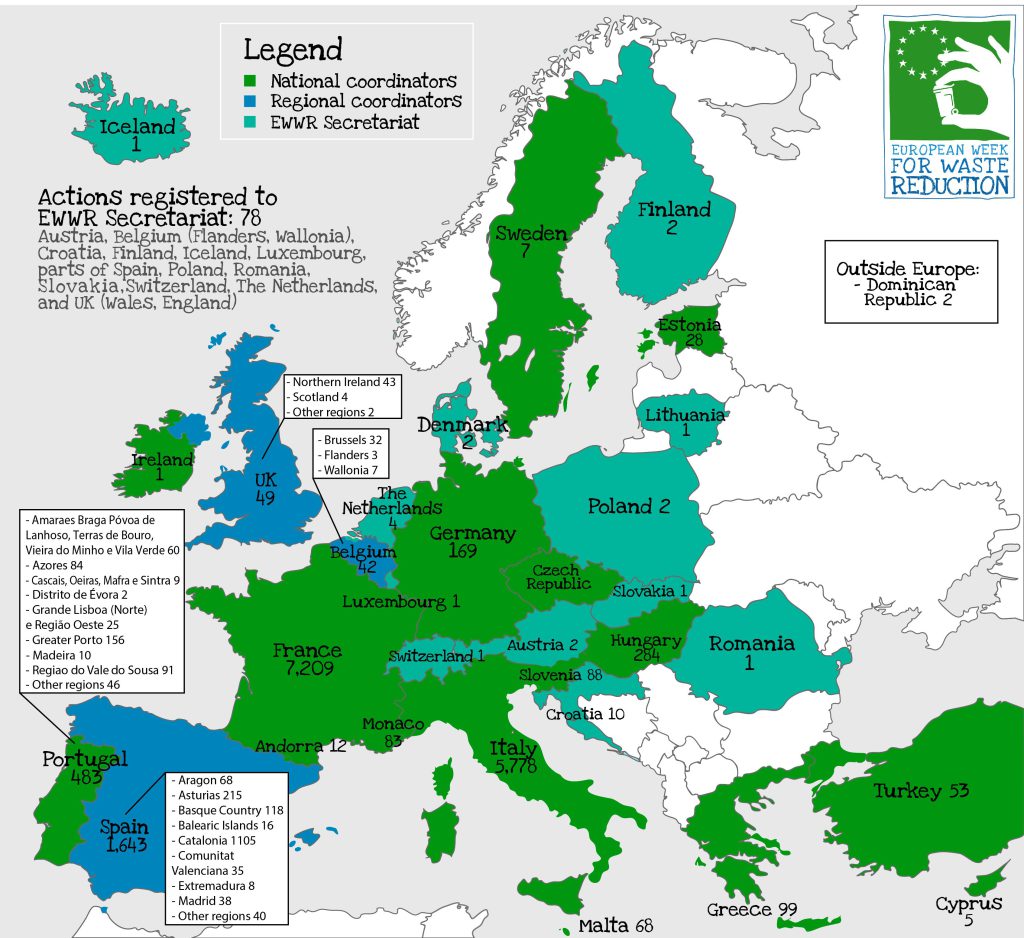 "The extremely warm autumn that we experienced, just after several heatwaves during the summer, and the increase of the Mediterranean Sea's temperature, raised our attention on the acceleration of global warming. The change of the traditional production and consumption patterns by preventing waste generation, extending the lifetime of products, and closing the loop of materials, while promoting the transition to a circular economy in every sector, have a tremendous potential to mitigate the impact of products. Furthermore, it's important to note that waste management has a rather limited direct impact on carbon emission. Focusing on reducing consumption, extending the lifetime of a product, optimising the recycling of materials is the most effective way to tackle climate change," indicated the EWWR Secretariat. 
EWWR coordinators and action developers accepted the challenge and want to lead the way towards a sustainable development. Check the action database to get inspired and implement similar actions in your city, village, class, office or even among your friends. Join the 15th edition from 18 to 26 November 2023! Subscribe to the newsletter and don't miss any information about the EWWR!
More information here.